Last Wednesday was the one-year anniversary of DesignBoston, and I celebrated the same way any self-respecting Bostonian would: I went to New York.

Okay, I didn't go to NY because it was DB's birthday, but who's counting? No, I (and my friend Chris) went down to take part in BoConcept's Urban Design party, a celebration of their new 2008 collection.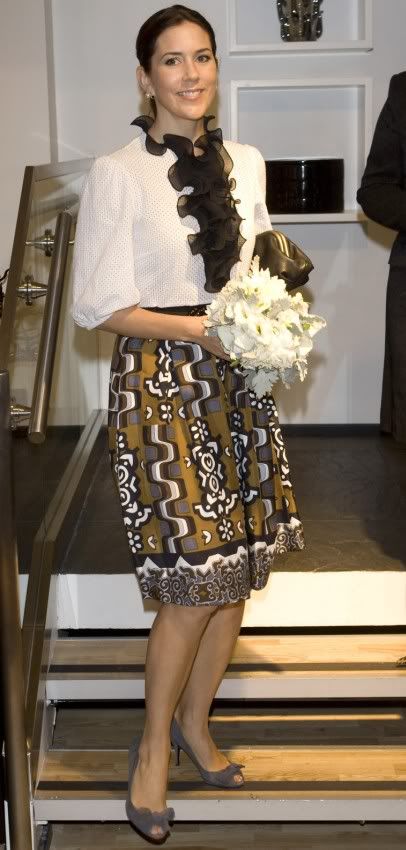 We were treated to a special visit by Her Royal Highness Crown Princess Mary of Denmark "who is in New York for 'Creative Nation' a week-long event to highlight the dynamism and innovation of Danish design and companies. BoConcept is one of Denmark's leading furniture retailers and so was the logical choice when featuring this modern, dynamic country during the royal visit."

We were also able to meet Morten Georgsen, the top designer for BoConcept, who flew in from Valencia, Spain, where his design studio is.

I had a great time. I got the chance to see Tina Pilgaard, BoConcept's Marketing Director for the US, and got the chance to finally meet Ciara Cronin, the Marketing Coordinator (we had a nearly continuous stream of emails for nearly a year before this).

Lastly, check this out: After the party, I was looking through their newest catalog, and I found an article on home entertainment centers written by Brad Dufton, the Manager of the BoConcept store in Cambridge! Way to go Brad!